By Ming Chun Tang
How can rights contribute to a more just and sustainable future? At the upcoming GLF Bonn 2019 summit, Indigenous leaders will come together as the centerpiece of more than 1,000 participants to represent some of the world's most vulnerable and marginalized communities in answering this question. Here are six of the women whose voices will be heard.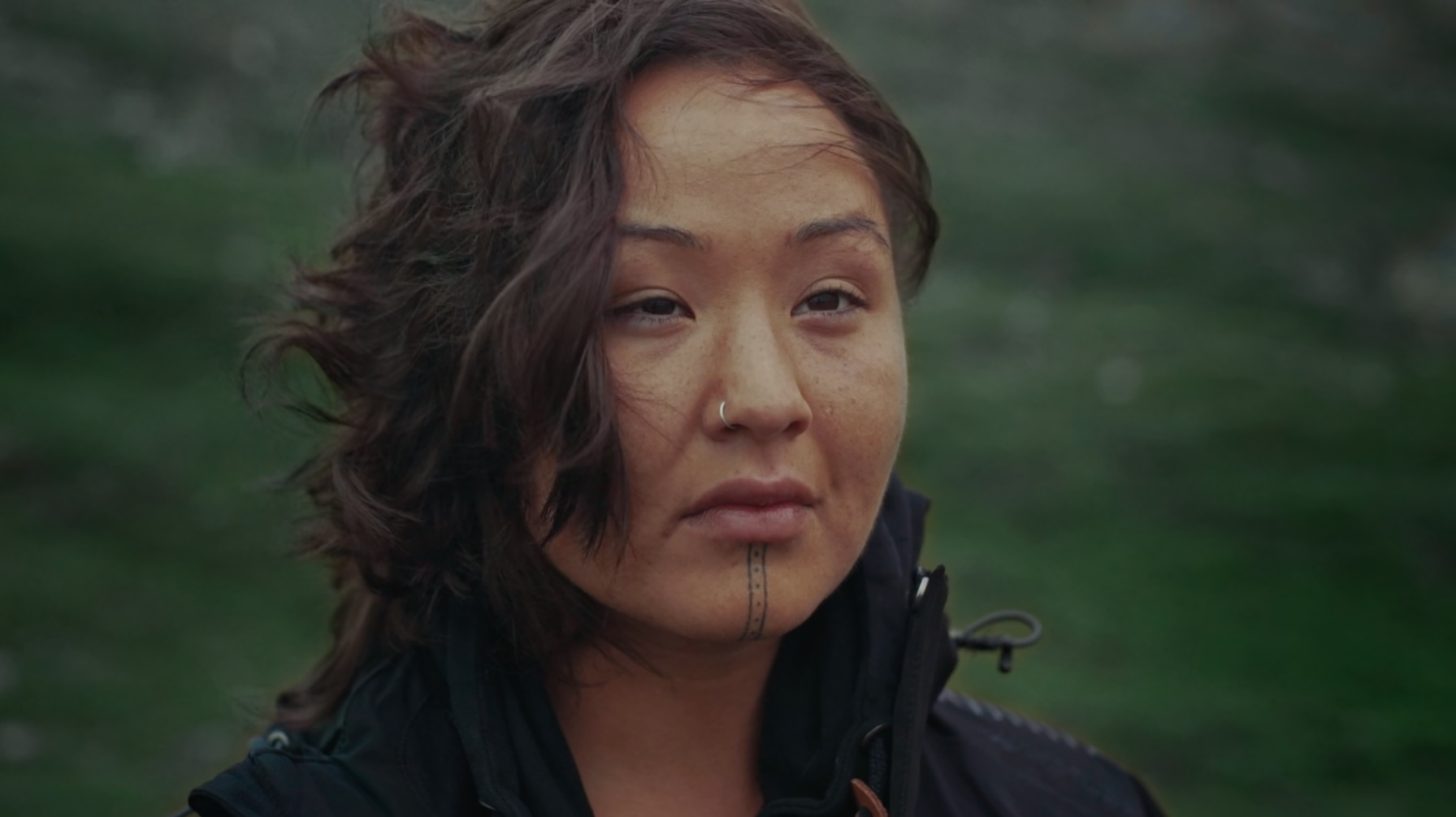 Aka / Screen grab
Aka Niviâna
Activist and poet, Greenland
No other syntactical arrangement can depict the sheer urgency of the climate crisis as vividly as poetry, and Niviâna, an Inuk activist from the north coast of Greenland, knows that as well as anyone. Recently featured in a Guardian story by climate veteran Bill McKibben (who will be giving a video address at GLF Bonn), she brings us a fresh perspective from a thawing land that's losing its traditional livelihoods as its glaciers and ice sheets melt away.
Photo courtesy of Sônia Guajajara
Sônia Guajajara
Activist and politician, Brazil
To some, running for President makes little sense if you have no hope of getting elected – but not to Guajajara, from Brazil's northeastern state of Maranhão, who ran alongside fellow activist Guilherme Boulos for the Socialism and Liberty Party (PSOL) last year. Despite receiving less than 1 percent of the vote, her campaign was less about winning than about pushing for Indigenous rights in Brazil – a cause she's pioneered as leader of Brazil's Indigenous People Articulation (APIB), and one that needs and deserves all the support it can get.
Jolene Nenibah Yazzie, Sisters of War, 2017
Jolene Yazzie
Graphic designer, United States
It's not every day that you come across a skateboard illustrated with an Indigenous woman portrayed as a warrior. That, though, typifies the style of art that Yazzie, who grew up on a Navajo reservation in Arizona, has made her own – taking inspiration from themes as disparate as comics, martial arts and Navajo history to challenge Eurocentric stereotypes of Indigenous women.
Photo: Global Landscapes Forum
Victoria Tauli-Corpuz
U.N. Special Rapporteur on the rights of Indigenous peoples, Philippines
It took decades of working as an Indigenous activist in the Philippines before Tauli-Corpuz, a Kankanaey from northern Luzon, found herself chairing the United Nations Permanent Forum for Indigenous Peoples (UNPFII) in 2005. Today, she's tasked with overseeing the human rights of Indigenous peoples around the world as Special Rapporteur on the rights of Indigenous peoples.
Photo: Pilar Valbuena, Global Landscapes Forum
Janene Yazzie
Community organizer, activist and entrepreneur, United States
Few activists have played as many different roles as Yazzie, a Navajo of Naałani Dine'é and Dziłghai descent, in the service of Indigenous peoples in North America. As a co-convenor of the Indigenous Peoples Major Group for Sustainable Development, she engages Indigenous communities in working toward the Sustainable Development Goals. But that hasn't stopped her from finding time for Sixth World Solutions, a consultancy working to advance capacity-building in Navajo communities.
Emmanuela Shinta of Ranu Welum Foundation gestures as she speaks during the plenary session on the community perspectives and priorities in peatlands at Global Landscapes Forum: Peatlands Matter in Jakarta, Indonesia, Thursday, May 18, 2017. Photo by CIFOR
Emmanuela Shinta
Activist, filmmaker and writer, Indonesia
The Dayak people of Borneo have long faced prejudice and discrimination from their non-indigenous compatriots – but Shinta is a young woman on a mission to change that. Since founding the Ranu Welum Foundation three years ago to empower young Dayaks to document their island's destruction and stand up for their rights, she's now spreading her message far and wide with a series of global storytelling tours – with Bonn as her latest stop.
Source: Global Landscapes Forum
Related to SDG 10: Reduced inequalities